Dr. Ed Massey - Chair of the Southeast Regional  Network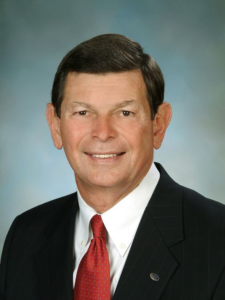 Dr. Massey was appointed as Indian River State College's third President in 1988. After serving for 32 years, he retired in August of 2020. Under Dr. Massey's leadership, Indian River State College was awarded with the Aspen Prize for Community College Excellence in April 2019, the signature recognition of high achievement and performance among America's community colleges.
He earned his Ph.D. in Zoology, with an emphasis in Marine Biochemistry from the University of Southern Mississippi and completed advanced studies in Evolutionary Biochemistry from Duke University.
Dr. Massey is a fixture of leadership on the local, state and national level. He served as the Chairman of the Florida Articulation Coordinating Committee for more than 20 years and served on several boards including the American Association of Community Colleges, National Association for Community College Entrepreneurship, Southern Association of Colleges and Schools Commission on Colleges and others.
In recognition of his outstanding leadership, Dr. Massey has received the Association of Community College Trustees Southern Regional Chief Executive Office Award and Marie Y. Martin Chief Executive Award, the Pete Hegener Leadership Award and the Phi Theta Kappa International Honor Society Shirley B. Gordon Award of Distinction.
Dr. Massey is a devoted family man to his wife of 56 years, Jo, three children, six grandchildren and one great-grandchild.